The Takeaway - 2 Inches of Movement
Two inches of movement will move the club a full 2 and a half yards and complete the takeaway. This video will you completely change the way you think about starting the golf swing and the first move back. In fact, learning the Rotary Swing Tour takeaway ensures that you will have a perfect, PGA Tour caliber takeaway and be moving as efficiently as humanly possible (literally!).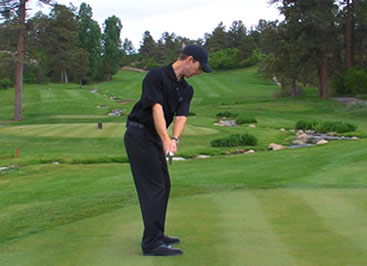 Rotary Swing Tour "Mini Swing Clinics"
We are pleased to announce RSGA instructor Al Consoli will be offering 3 hour mini Rotary Swing Tour clinics to get your game in shape this summer. The clinics will cover the "Anatomical Absolutes" of the golf swing and present the fundamentals like you've never seen them before. Over the course of the 3 hours you will be introduced to the RST via learning Setup, Weight Transfer, and Moves 1-4 in a high level fashion.
The cost of the 3 hour clinic is only $200 per person and you are welcome to bring a friend or a few friends and schedule them at your convenience! You can book these by contacting Christina@RotarySwing.com or calling 407-729-1889. Click here for more details online.
We look forward to seeing you at scenic Sugarloaf Mountain just outside Orlando, FL this summer.