| | |
| --- | --- |
| Golf Biomechanics - The Downswing - Move 3 | |
by Chuck Quinton and Alison Thietje

View "Golf Biomechanics - Downswing" Video


Mastering the setup, weight transfer and takeaway are critical to a great golf swing. But mastering the downswing is the most important and the most challenging of all. Because it happens so fast and requires so much precision, mastering Move 3 will be the crux of learning to become a great ball striker. Be patient with it, the rewards are many and great! However, don't focus on the downswing until you can properly transfer your weight and perform a proper takeaway as these key pieces setup of the downswing.
This video encompasses the weight shaft, the upper torso rotation, pushing vs. pulling, and much more!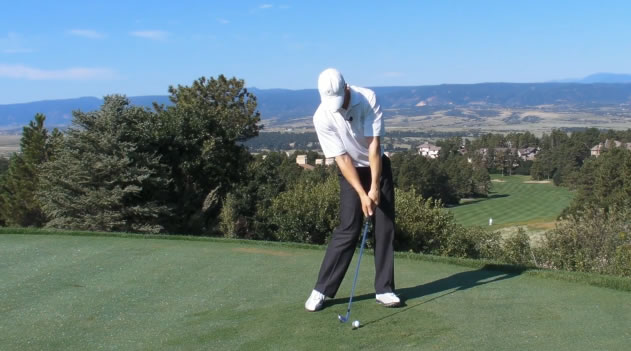 Chuck Quinton demonstraing the weight shift in Move 3 to bring the hip into neutral joint alignment.
Golf Store
Buy Rotary Swing instructional DVD's, books and golf training aids.




GameConsole
See the Members Vault GameConsole in action!




Custom Driver Fitting
Pick up 40 yards today with the proper driver and technique!