by Chuck Quinton

| | |
| --- | --- |
| Proper Hip Rotation in the Rotary Golf Backswing | |
One of the most common cause of pulled shots has little to do with the club and a everything to do with the hips in the Rotary Swing. In this golf instructional video I discuss the correct and incorrect movements of the hips using a student's golf swing. In the image below, you can see the proper hip turn in a Rotary Swing for a mid iron.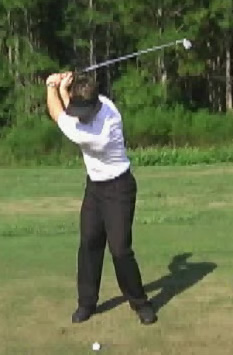 Golf Store
Buy Rotary Swing instructional DVD's, books and golf training aids.




GameConsole
See the Members Vault GameConsole in action!




Custom Driver Fitting
Pick up 40 yards today with the proper driver and technique!