| | |
| --- | --- |
| Golf Swing Faults in the Follow Through | |
by Chuck Quinton

View Golf Swing Follow Through Common Faults Video


When you're learning the 9-3 Drill, it's important to understand the checkpoints in the follow through as they will teach you whether or not your performed the weight shift, takeaway and other things correctly in the golf swing. In this video, Chuck Quinton talks about the common faults he sees in students learning the Rotary Swing in Move 4, or the follow through.
The most common fault is not fully transferring the weight to the left heel which inhibits hip rotation and places unnecessary strain on the hip, knee and back. If you find yourself falling back on your rear foot and your shoe is bent as demonstrated in the video, you need watch this video.
In the image from the video below, you can see that the toe box of my right shoe is bent. This is a clear indicator that there is weight hanging back on your right side and a fault that needs to be addressed.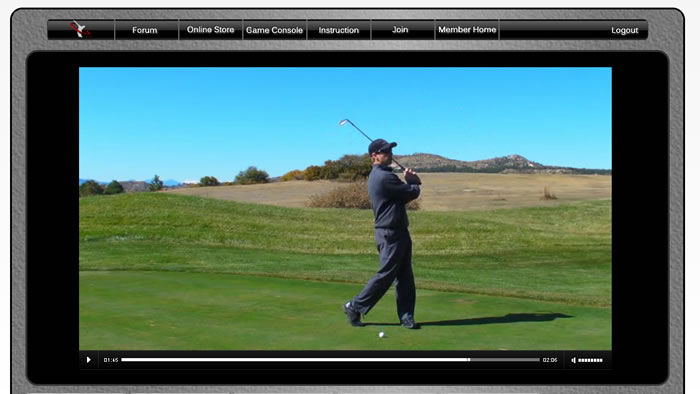 Golf Store
Buy Rotary Swing instructional DVD's, books and golf training aids.




GameConsole
See the Members Vault GameConsole in action!




Custom Driver Fitting
Pick up 40 yards today with the proper driver and technique!