by Chuck Quinton

| | |
| --- | --- |
| Golf Biomechanics - Muscle Activation in the Swing | |
by Alison Thietje and Chuck Quinton, presented by Al Consoli

View "Golf Biomechanics - Muscle Activation" Video


The golf swing works in a very specific sequence. First, a thought, conscious or unconscious, occurs. This sends a message to contract a muscle. The muscle contraction moves a bone and this, in turn, moves the golf club. The contraction of the muscle is what Al is discussing in this video. For many, this is a confusing topic. Some make the muscle activation like a workout and some don't engage enough and some literally can't engage certain muscles. Al covers how to properly engage muscles in the swing and provides some exercises and visuals to help you understand how the muscles should properly engage during the swing.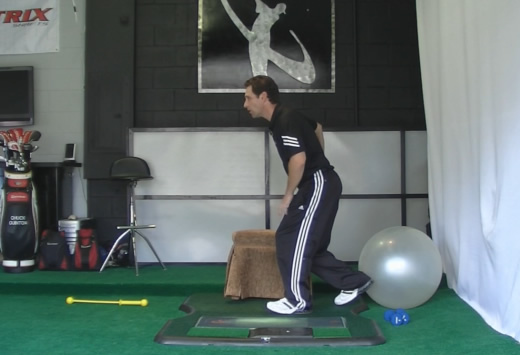 Golf Store
Buy Rotary Swing instructional DVD's, books and golf training aids.




GameConsole
See the Members Vault GameConsole in action!




Custom Driver Fitting
Pick up 40 yards today with the proper driver and technique!