Watch "Penetrating Wedge Shots" Video


Macromedia Flash Player Required (Free Download)


Penetrating Wedge Shots
by Chuck Quinton

One of the biggest areas needing improvement in the typical amateur's golf game is how to hit flat, penetrating wedge shots that go the needed distance and stop on a dime. In this video, I discuss the three keys to hitting these crucial scoring shots so that you can get up and down more often from this critical yardage. In the photo below, you can see two of the keys being demonstrated in this 60* wedge shot. Can you spot what they are?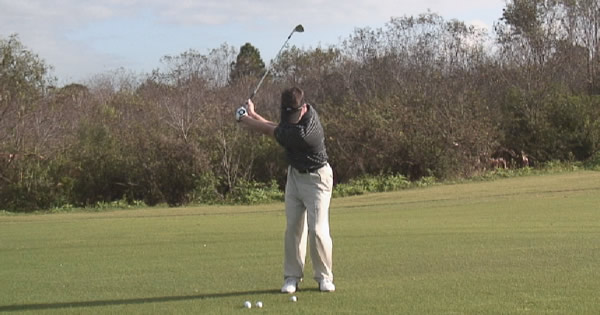 This is all the backswing you need to hit 85 yard lob wedge shots that fly flat and stop quick.
Golf Store
Buy Rotary Swing instructional DVD's, books and golf training aids.




GameConsole
See the Members Vault GameConsole in action!




Custom Driver Fitting
Pick up 40 yards today with the proper driver and technique!