| | |
| --- | --- |
| Golf Biomechanics - Move 4 - The Follow Through | |
by Chuck Quinton of Rotary Swing Golf and Alison Thietje of the Better Athletic Council

View "Golf Biomechanics - Move 4 - Follow Through" Video


The follow through is a result of all things you've done in your golf swing up until this point rather than some position or move you are trying to achieve. However, it holds the secrets to check whether or not you performed many of those moves correctly. In this video, you will see all the key checkpoints for the follow through, referred to as Move 4 in the Rotary Swing Tour model.
Online Lessons Special Offer for MEMBERS ONLY!

Want to have YOUR Move 4 positions checked by a professional? For only $9.95 you can have your Move 4 positions analyzed by RSGA Instructor Al Consoli. Note that this is not a lesson, simply an analysis of where your postions are and where they need to be.
To sign up for your Move 4 Analysis, click here!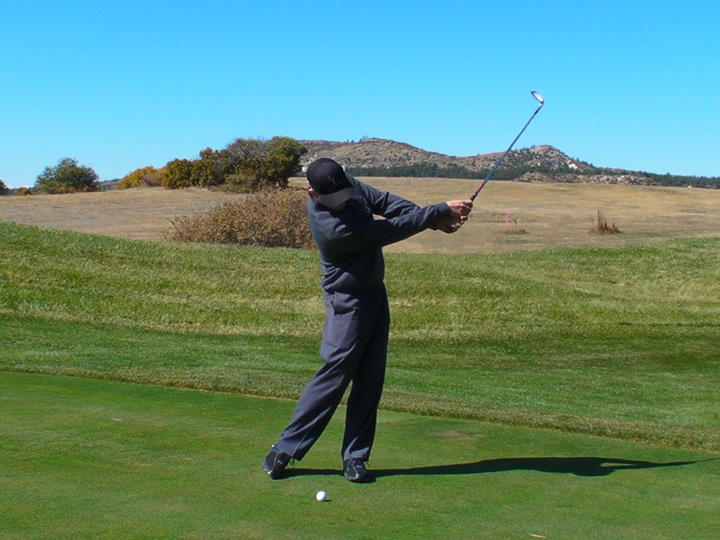 Chuck Quinton demonstrating the proper follow through position in Move 4 of the Rotary Swing Tour golf swing.
Golf Store
Buy Rotary Swing instructional DVD's, books and golf training aids.




GameConsole
See the Members Vault GameConsole in action!




Custom Driver Fitting
Pick up 40 yards today with the proper driver and technique!