by Chuck Quinton

| | |
| --- | --- |
| Putter Fitting - Shaft Length and Setup | |
by Chuck Quinton
Getting the most important aspects of putter fitting right is easy to do once you understand more what you are looking for. The most common problem I see on a daily basis is people having a putter that is too long for them. When this happens, it forces the golfer into a poor setup that encourages break down during the stroke and even the yips. Simply understanding how to setup correctly will go a long way to improving your putting and getting you setup with a putter that is perfect for you.
In this video, I discuss how the proper mechanics of the setup will help you see if your putter is too long for you and what you can do about it. Once you see the proper alignment of the joints at address, you will know if you're even capable of setting up correctly and will be able to start the ball online with the putter you currently have. Having a putter that is too long for you not only impacts your angles at address, but also how the putter head sets at address. This is critical because I commonly see students have the toe of the putter sitting very high off the ground and they are completely unaware of it. This can lead to pulls and compensations for pulls in your stroke that unnecessarily complicate your stroke.
Make your stroke simple! Watch this video and understand how to fit yourself for your putter and how to setup properly to a putt to start lowering your scores!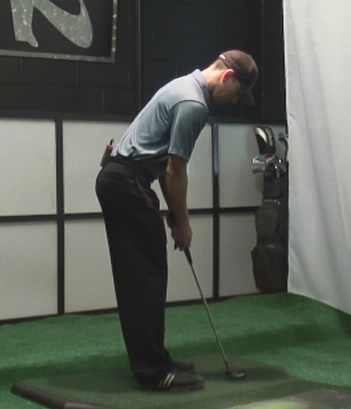 Order the Putting Plane Today and save 15% for being a Member!

US Orders Click Below

$50.95 -- 15% off Retail!

 

International Orders Use this Button

$50.95 -- 15% off Retail!

 
Golf Store
Buy Rotary Swing instructional DVD's, books and golf training aids.




GameConsole
See the Members Vault GameConsole in action!




Custom Driver Fitting
Pick up 40 yards today with the proper driver and technique!