| | |
| --- | --- |
| Golf Biomechanics - Inner Thigh Squeeze Hip Exercise | |
by Chuck Quinton
Video features Alison Thietje of Motion Memory Golf, St. Louis, MO

View "Golf Biomechanics - Inner Thigh Squeeze Hip Exercise" Video


Stabilizing the lower body to allow for a powerful rotation is critical for the Rotary Golf Swing. This video helps work the all important hip muscles using a ball that can be squeezed between the thighs. It builds on the previuos two hip exercises, so it is vital that you can perform them correctly FIRST before moving onto this set of 3 more exercises.
Previous Exercises: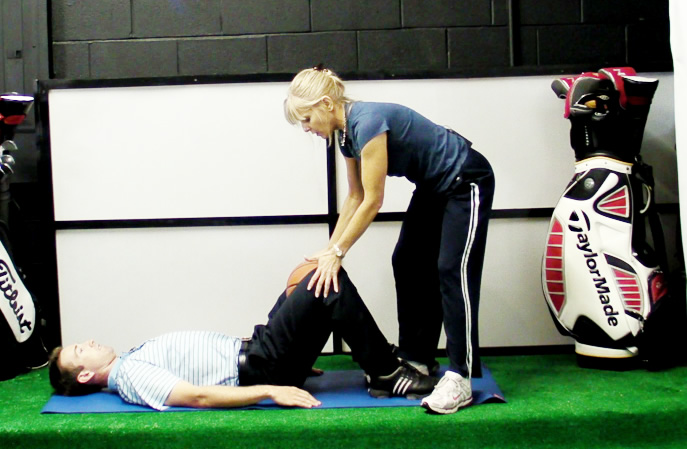 Alison demonstrating a common fault at address from the video.
Golf Store
Buy Rotary Swing instructional DVD's, books and golf training aids.




GameConsole
See the Members Vault GameConsole in action!




Custom Driver Fitting
Pick up 40 yards today with the proper driver and technique!