| | |
| --- | --- |
| Proper Forearm Alignment in Putting | |

Watch "Proper Forearm Alignment" Video


Macromedia Flash Player Required (Free Download)



Proper Forearm Alignment for Solid Putting
by Chuck Quinton

In my opinion, when it comes to putting, the alignment of the shaft and the forearms is one of the most important fundamentals to a consistent putting stroke. In this video, I discuss how to achieve that alignment with the proper grip that neutralizes the hands in the putting stroke. With this stroke and grip, the right hand has far less tendency to get "yippy" and avoid pulled putts and poor speed.
Note in the two screen captures from the video below the alignment of the shaft and forearm and the "V's" formed by the thumb and index finger on each hand. This grip allows for the forearms and shaft to be in perfect alignment throughout the stroke and minimizes the use of the flinchy muscles in the hands.
Note that this is also discussed in our Short Game DVD in the putting section.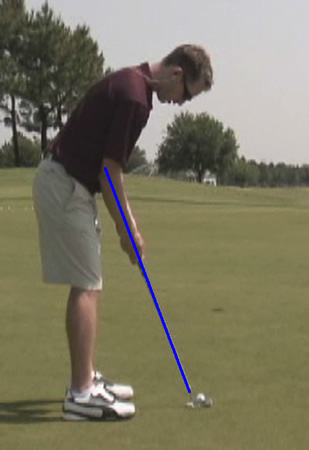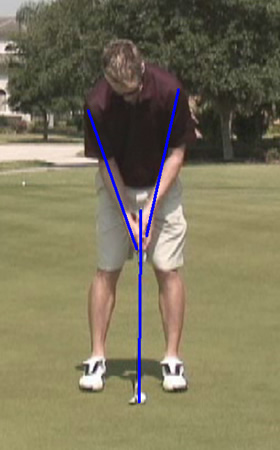 Copyright 2008 Quinton Holdings
Golf Store
Buy Rotary Swing instructional DVD's, books and golf training aids.




GameConsole
See the Members Vault GameConsole in action!




Custom Driver Fitting
Pick up 40 yards today with the proper driver and technique!