by Chuck Quinton

| | |
| --- | --- |
| Rotary Swing Golf Academy at Sugarloaf Mountain, Orlando, Florida | |
View sample lesson with

Chuck Quinton, Founder of Rotary Swing Golf

View sample lesson with

Al Consoli, Lead Instructor
Welcome to the Rotary Swing Golf Academy. Below you will find information about our Academy locations, services and rates. We offer individual golf lessons, golf schools, clinics, playing lessons and equipment fittings at our world class practice area located at the newest private golf club in central Florida, Sugarloaf Mountain. This golf course is unlike ANYTHING you have seen or even dreamed of in Florida! With elevation changes of 250 feet, you will think you are the mountains of North Carolina. "The first time I played the course, I thought I was back home in Colorado with such massive elevation changes and breathtaking views across Lake Apopka and all the way to downtown Orlando," said Chuck Quinton upon first visiting Sugarloaf.
The private instruction area of the range is reserved for the RSGA and gives you as a student access to a phenomenal driving range with new Callaway golf balls, multiple target greens with bunkers and numerous flags for short iron work. Not to mention the views looking down the hill from the range! While doing a driver fitting, you will have the luxury of hitting REAL golf balls, either Titleist or TaylorMade balls at your discretion. As a student, you can also take advantage of the opportunity to play this private course. With massive elevation changes unlike anything in Orlando, you will be blown away from your very first tee shot. The course is a Crenshaw and Coore design that features virtually no rough with all the areas around the greens being tightly mown similar to Augusta National. In fact, the 13th hole is very similar to the 10th at Augusta. At 507 yards, this par 4 will leave you 2 or 3 clubs less into the green then what you would normally hit due to the elevation drop from tee to green.


RotarySwing Golf Clinics for January, 2010, Click Here!
Contact Christina@rotaryswing.com or call 407-729-1889 to setup your next golf lesson
Individual Lessons

Golf Lessons for Groups (minimum of 5 golfers, price is per golfer)
| | | |
| --- | --- | --- |
| 1/2 Day Full Swing and 18 holes of Golf | $199 plus green fee | In the morning, we work on the full swing covering swing fundamentals and working one on one with each student individually. After lunch (included in your fee) we go out and play 18 holes with the instructor playing 6 holes with each group. |
| 1 Day Full Swing and Short Game | $299 | This a full 6 hours of instruction covering the full swing and short game. The student can then play 9 or 18 holes at his or her option either the same day or the following day (greens fee not included). |
| 2 Day Full Swing and Short Game + 36 holes of Golf! | $499 + green fees | The ultimate golf package for learning the Rotary Swing, honing the short game and playing lots of golf in between with the instructor! The first day covers three hours of full swing instruction and then 18 holes of golf after lunch (lunch included in fee both days). The second day we work on the short game for 3 hours in the morning and then take our new skills out to the course and play with the pro. |
| | | |
For more information about clinics or lessons, please emails us christina@rotaryswing.com or call us at 407-729-1889. Greens fees for students are $30 for 9 holes and $55 for 18 during summer months and $45/$85 in the peak winter months.
For hotels in the area, click this link.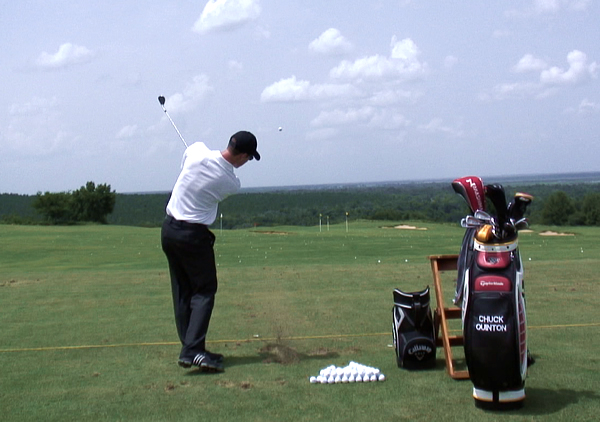 View from the driving range.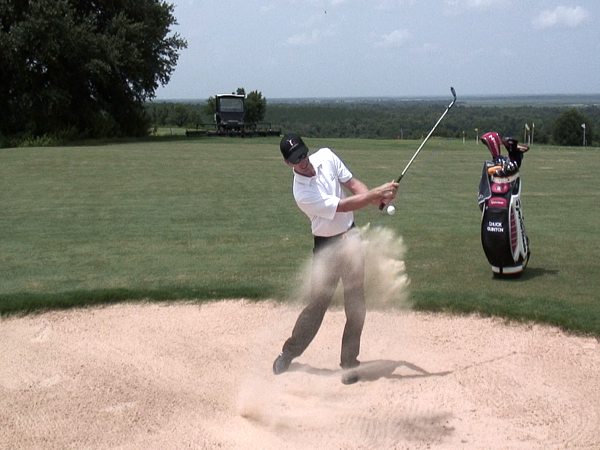 Hone your short game skills in our large greenside practice bunker.